Headquartered in Charlotte, NC, Ibis Claim Services offers a variety of services to insurance claim departments. We provide adjusting and appraisal services for any type of property claim. Our multi-line claim adjusters work toward rapid, cost-effective settlements. No matter where you have a need in the Carolinas, Ibis' network of skilled, highly-trained adjusters will be there.
Residential & Commercial Inspections
We service any size loss caused by any peril to residential and commercial structures. From daily claims to storm claims, our adjusters are ready to service your needs in any way possible.
Innovative Solutions
Ibis utilizes the latest technology to best serve our clients' needs. Our innovative tools include drone technology, Itel Now Mobile Toolkits, and other useful devices to assist us with performing a thorough and safe inspection.
Industry Software
We employ the Xactimate and Symbility estimating platforms to create fair estimates which help settle our clients' claims quickly.
Coverage Area
Ibis Claim Services is headquartered in Charlotte, and covers all 146 counties of North and South Carolina.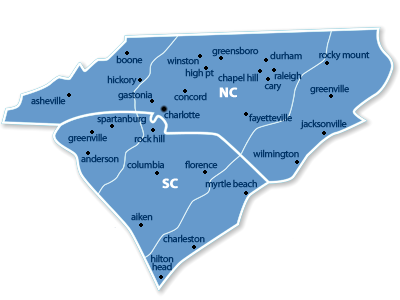 Let us help you
To start the process, click below to begin submitting a claim